Philosophy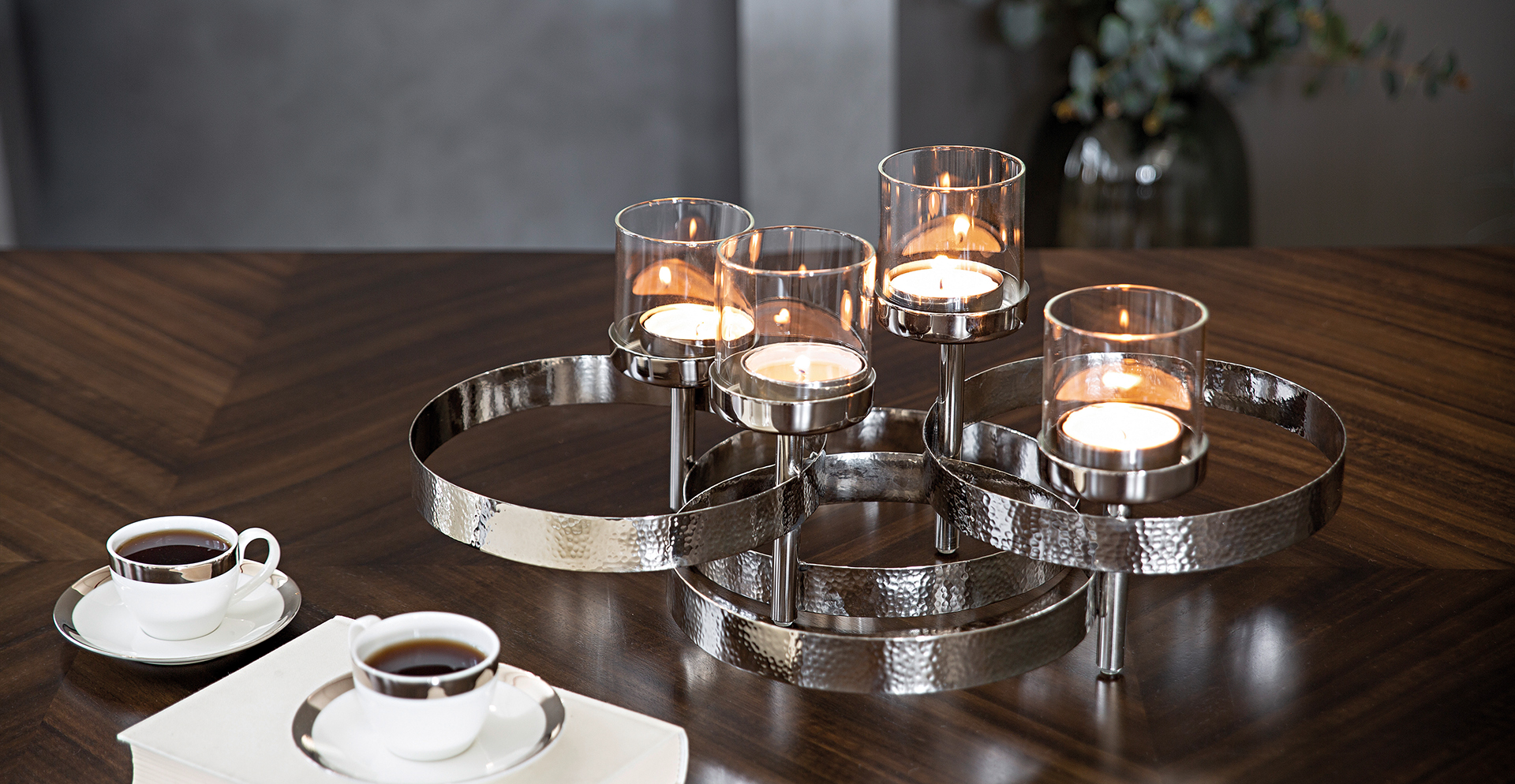 Silver has been one of the most precious metals for thousands of years. History of mankind cannot be imagined without it – an extraordinary material, silver is our special passion.

Our range is as multifaceted as our designs are individual. By combining precious silver with high quality materials, the silver always gets a new great look. Whether you prefer classical forms or clear lines, a product from Fink brings a touch of luxury in any ambience. The articles which are exclusively designed by our designers are handmade in lovingly delicate work in our manufactories. In this way they become those unique items which make out the distinctive charm of the Fink collection.

Feel inspired and enter the shining world of Fink.